Coaching Bridge focuses on what clients want, using a unique and appreciative approach to talent and team development which enables people and their organisations achieve their goals.
Since 2000, we have worked with and developed hundreds of Leaders and their teams in multi cultural organisations across the world. We do this by designing and delivering bespoke leadership development and coaching programmes that are aligned to each organisations values and vision.
Here is what participants say about our emerging leaders program
The Emerging Leaders Program provided a space to explore myself and what I can bring to the organization. Now I definitely know myself better as a leader.
Aruna Narayanan
Dulsco UAE
Confused, introvert, fear of failure individual, to clear, improving outspoken and ready to accept individual weaknesses to make them a strength. The journey has just started. Thank you to the Emerging Leaders Program!
Claudius Fernandes
Dulsco LLC UAE
I just wanted to thank you for everything you did for us with the Future Leaders Programme. And thank you for helping me understand what I'm capable of and where I should focus my attention on, and over the value of figuring out what my authentic self is and how to let it out!

Rasha Fawakhiri
Head of Communications, Middle East & North Africa
Twitter
Dear Mike thanks for noticing my strengths and weaknesses. Thank you for your wise words and coaching. I am improving and helping others to improve because of the great instructions and great skills demonstrated by you . . . Maybe I will be coaching like you someday!!
Hamad Khanis Alblooshi
Head of IT
ENEC/Nawah, Barakah Nuclear Plant, UAE
Mike, Just a quick note to say thank you very much for the brilliantly done event last week. It was a revelation to see how deftly you led the group through the program - the classic light yet firm hand at the tiller!! I thoroughly enjoyed it and came away feeling energised and very much part of a high performing team.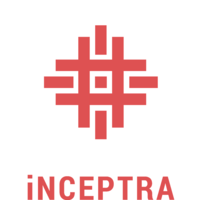 Amit Dhawan
Now Co-founder iNceptra Lifestyle
India
I have worked with Mike Clark for many years, he has been instrumental in shaping great leaders of the future and I have gained a lot personally and professionally through my association with Mike. He has an extraordinary approach to thought leadership and manages to maintain a continuous focus on ones development until they achieve their goals.

Mark Lindley
Regional HR Director Middle East & Asia
G4S
Helping leaders & organisations realise their potential